Thursday, January 20, 2005
Show Me the Money!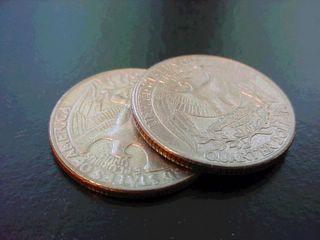 Got a raise yesterday. It ain't much, but it's a start...I'm still weighing a few options, but I think i'm gonna be stickin' round here, y'all.
In lieu of being witty (i'm too tired. I wrote a Q&A for a client that's going up in front of Congress this morning, followed by a million other projects that have sucked my brain dry), here's what I sent the player's in this year's BruceHead Bowl. The BHB is one the things that make our agency really cool and unique and kinda like a family. It's a flag (or two hand touch) football game that's played each year on Super Bowl Sunday. When I wrote it, it reminded me of the emails that I sent out as El Jefe. I can't wait for Kickball to start up again...
Enjoy!
Allright BruceHead Ballers, Bashers, Bruisers, and Beauties -
The teams have been formed, and the lines have been drawn. But, before the smack talk starts flying like
snowballs
at a fat kid, there are a few announcements that need to be made.
1)
TEAM NAMES. YOU NEED ONE. AND YOU NEED TO KEEP IT A SECRET UNTIL 1/28/05.
Soultakers, Black Satin Panties,
White Trash
. Names that struck fear in the hearts of men and women of the gridiron in years past. Team names are an important part of this game. I mean, who's your money going on - The Death Dealers or The Cuddly Fuzzy Bunnies?
All bets are off with this one, too. Wanna call your team the Bad Ass Bitches from Bangladesh? Do it. Jack Prozac and the Pill Poppers? Great.
Rue McLanahan's
Many Lovers? Feel Free.
So, pow wow with your new teammates and come up with a name. The deadline is Friday, January 28th. Don't tell the other team about your name. Keep it secret! We will unveil the team names at the Last Friday of the Month Lunch.
2)
GAME RULES. PLAY BY 'EM AND NO ONE GETS HURT - PHYSICALLY, THAT IS...

The rules will be spelled out at the Jan 28th lunch, as well. But in short, this is a two-hand touch football game. Contact is allowed and encouraged (especially after a few drinks), but headhunting or knocking the snot out of someone will result in the immediate pantsing,
pointing
, and taunting of the offender - followed by a March of Shame down Broad Street.
3)
PARTY LIKE IT'S A RENTAL!

Bad Boy James Briggs is being kind enough to invite us all over to his apartment for a post BruceHead, pre Super Bowl party! More details to come from Johnny SoHo himself as we approach the big day...
In case you missed the staff meeting, or took a mule kick to the head during lunch, the teams (simply named "Black Team" and "White Team" for the time being) are posted in the kitchen. I don't have your spouse/significant other/dude that left you at the prom for that hot chick in the
IROC'
s email address, so feel free to pass this on to them so that they're in the loop.
If you have questions, feel free to keep them to yourself in a tiny ball of rage stuffed deep within the pit of your stomach, and let them out at a completely inappropriate time. Like a Culture Lab or a church sermon.
OR, send me an email or give me a call. See you 'round the office, and on the field - where unless you're on my team, you will taste pain, loss, frustration, shame, and embarrassment like a Bill's fan on Sunday
-Coach Stecher
0 Comments: