Wednesday, November 03, 2004
The Kickball Gods were angry with us, my friends.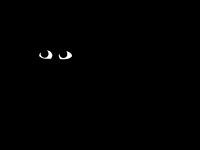 Last night's games had to be canceled due to "technical difficulties." Today, Webster's Dictionary defines "technical difficulties" as the process by which Charleston County Parks and Rebs Commission inserts their collective head up their collective, well...you get the picture.

The lights would not turn on last night, so we had to call the games off. I am impressed and proud of my fellow kickballers that were willing to play in the dark, pull their cars up and flood the field with Nissan, Jeep, and Honda artificial light, or just sit around and drink until we figured out what the heck we were going to do.

So, here's the deal in seven easy-to-understand steps - which i know is five less than your used to...

1) Last night's games will be played tonight. Same fields, same times (Show up on time, 15 Drunks!).

2) I will send out an email tomorrow night that lists who will be playing who (field and game times included) for Round One of the playoffs. All teams should be prepared to play tomorrow night!

3) Round One, Part One will be played tomorrow night (11/4), and will be the teams that are ranked #1 - #4, and #13 - #16.

4) Round One, Part two will be played NEXT TUESDAY night (11/9), and will be the teams that are ranked #5 - #12.

5) Round Two, will be played NEXT WEDNESDAY night (11/10), taking us to the Final Four.

6) Round Three, will be played NEXT THURSDAY night (11/11), and will be immediately followed by the Championship!

7) Our End of Season Party will take place right after the champs win the big game...more info on that to come. I didn't want to bury you with info. This is a LOT of stuff to digest...!

Don't worry, though - I plan to be the CNN of kickball for the next week - available 24/7, and constantly sending out information and updates.

I know this all seems a bit inconvenient, but remember - It's supposed to be 80 degrees and sunny today, and beautiful for the next week! We'll be out under the lights (kickball gods permitting), playing a game we all played in elementary schools all over the country. So, I'll grab the equipment bag, and the keys to the lights, you bring the beer, and we'll yell, scream, cheer, drink, stagger, and wake up in strange beds together for another 9 days...

God, I love this game...

1 Comments:
This comment has been removed by a blog administrator.